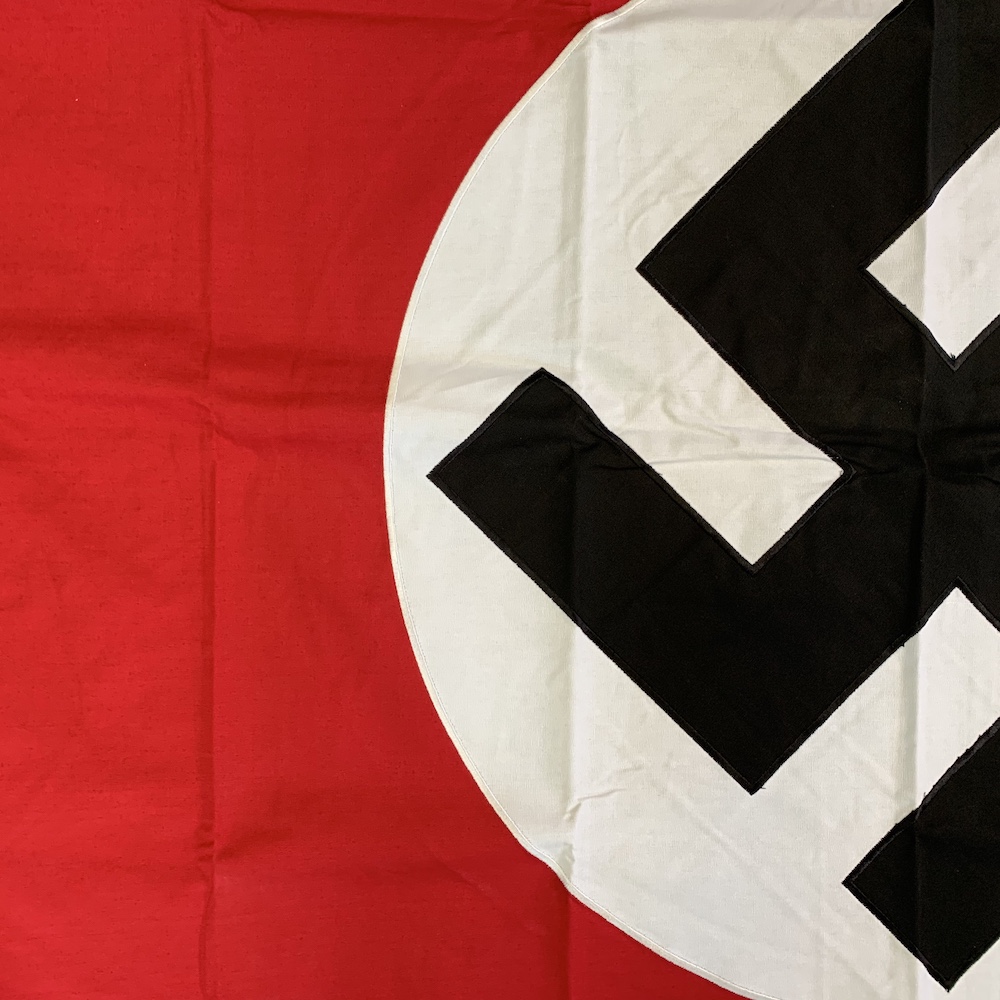 We have a great selection of German Party flags. Nazi Flags for sale. In German the initials are NDSAP. Suitable for theatrical performances and educational sessions on World War 2. Please used respect when displaying this banner as many people are offended.
Kaiserliche Marine War Ensign 1903–1919 with accent color inside Buy the flag here https://www.ww2flgs.com/product/german-imperial-war-ensign-3-x-5-ft-standard/ The German war flag, which was slightly changed
The Reichskriegsflagge, or German Imperial War Ensign. with eagle WWI 1892-1903 Very difficult to find. Only four left in stock.
This was the flag of national civilian police organization under the Third Reich, known as the Ordnungspolizei or Orpo (English: Order Police).
Sale
This is the flag of the Ordnungspolizei (OrPo), the "Order Police" from 1936 to 1945. Rare and difficult to find flag.
War Ensign of Germany used (1903–1919) Kaiserliche Marine War Ensign 1903–1919 The German war flag, which was slightly changed two times during
The German Jack Flag is a German Flag. It has the colors of the arms, black, red, and white, with a black
This is a replica flag of the German Grand Admiral of German Navy under Adolf Hitler, the Kriegsmarine. The rank is comparable
The Deutsch Reicht Flag is the color for the Deutsch Reicht empire. The black, red, and white come from the arms, a