Related Products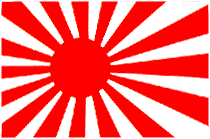 This is an American made flag of our toughest, most durable nylon fabric. It has solid brass grommets. You won't find a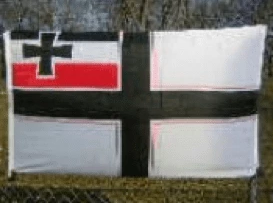 Sale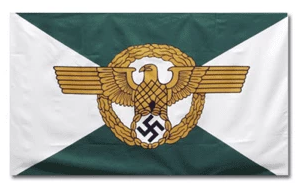 This is the flag of the Ordnungspolizei (OrPo), the "Order Police" from 1936 to 1945. Rare and difficult to find flag.
War Ensign of Germany used (1903–1919) Kaiserliche Marine War Ensign 1903–1919 The German war flag, which was slightly changed two times during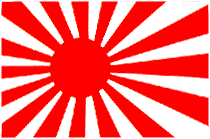 The Japanese Battle Flag Rising Sun Flag was used by Japan. The Japanese used this flag as they headed into battle in
German Grand Admiral Flag 3 X 5 ft. Standard
: In stock
This is a replica flag of the German Grand Admiral of German Navy under Adolf Hitler, the Kriegsmarine. The rank is comparable to that of Fleet Admiral in the United States Navy, a five-star rank. Erich Raeder was promoted to Grossadmiral (Grand Admiral) in 1939, the first German to hold this rank since 1916, when Alfred von Tirpitz retired. As with a Field Marshal, the Grand Admiral was authorized to carry a baton as a symbol of rank. In 1943 Karl Dönitz, commander of the U-Boat fleet, was promoted to this rank and succeeded Raeder as Commander-in-Chief.