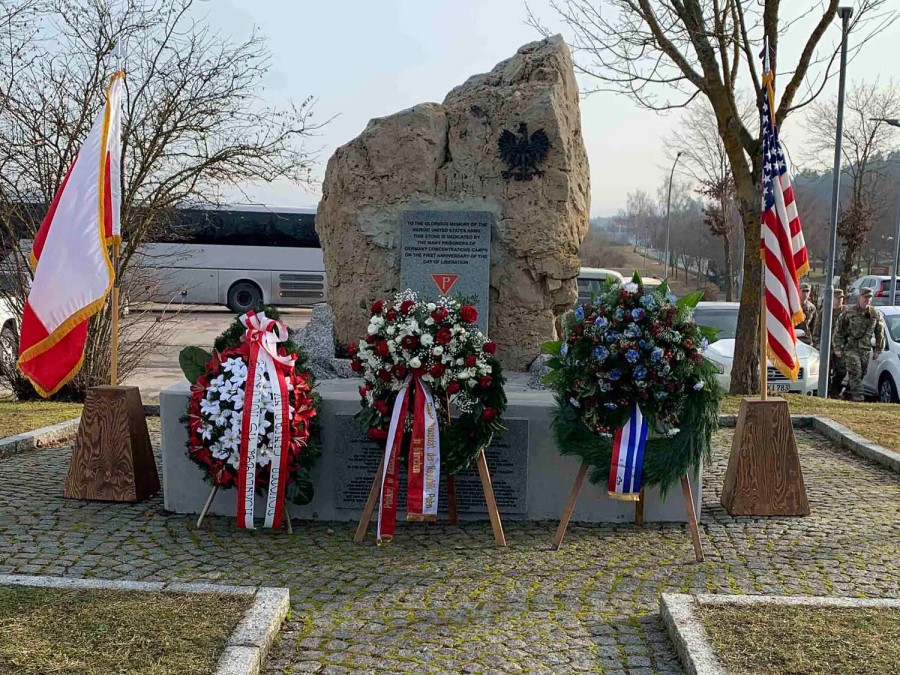 75 years ago American troops freed POWs at Hohenfels
HOHENFELS, Germany — Americans and Poles on Monday commemorated the liberation 75 years ago by U.S. soldiers of the Stalag 383 prisoner-of-war camp, which was set up by Nazi Germany on land that now houses this U.S. Army installation.
"On April 24, 1945, the 65th U.S. Infantry Division under the leadership of Maj. Gen. Stanley Reinhart came here to Hohenfels," Lt. Gen. Christopher Cavoli, commanding general of U.S. Army Europe, told the crowd of hundreds at the event.
Mainly British service members were held as prisoners of war at Hohenfels by the Nazi regime, but after it was liberated by the Americans, "This former prisoner-of-war camp … became a safe haven … that provided relief and shelter and medical care to 12,000 displaced Polish citizens for the next five years," Cavoli said.
The ceremony marking the Americans' arrival at the camp was held 75 years to the day after the most notorious Nazi death camp, Auschwitz-Birkenau in southern Poland, was liberated by soldiers from the Soviet Union.
Read More about it at the source https://www.stripes.com/us-poland-mark-75-years-since-american-troops-freed-pows-at-hohenfels-1.616468?utm_medium=email&utm_source=Stars+and+Stripes+Emails&utm_campaign=Military+History
read more