Related Products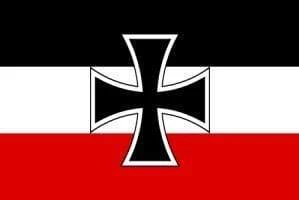 This is the German Naval Jack (Kriegsschiffgösch) of 1903-1918. Its colors are black, white and red, with an Iron Cross in the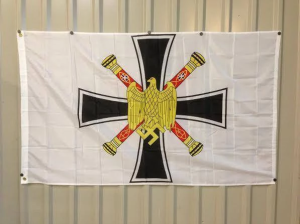 This is a replica flag of the German Grand Admiral of German Navy under Adolf Hitler, the Kriegsmarine. The rank is comparable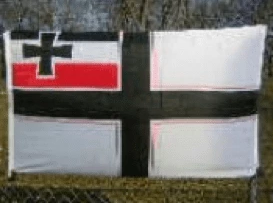 Sale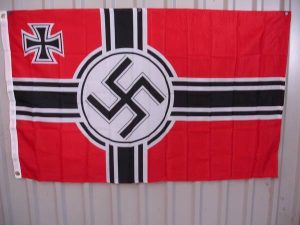 This is the flag flown by German Navy boats and U-boats of the German Navy from 1938 to 1945. It is the
Sale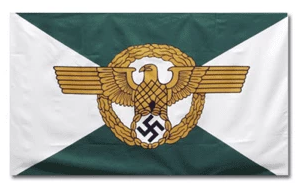 This is the flag of the Ordnungspolizei (OrPo), the "Order Police" from 1936 to 1945. Rare and difficult to find flag.
German Jack Flag w/ German Flag In Corner 3 X 5 ft. Standard
: In stock
The German Jack Flag is a German Flag. It has the colors of the arms, black, red, and white, with a black plus sign in the middle. The German Flag was placed in the corner.