Nazi Party Flag or Banner – Cotton Perfect for the Sound of Music or historical drama about Wold War II. Limited Supply.
The German World War II Flag was used from 1938-1945. Also known as the Nazi Germany's Naval Battle Flag (Kreigsmarine), the German
Sale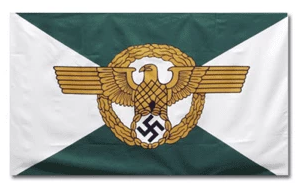 This is the flag of the Ordnungspolizei (OrPo), the "Order Police" from 1936 to 1945. Rare and difficult to find flag.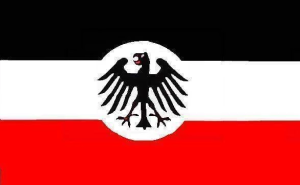 The Deutsch Reicht Flag is the color for the Deutsch Reicht empire. The black, red, and white come from the arms, a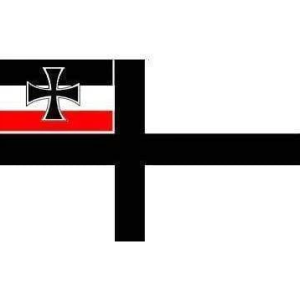 The Reichskriegsflagge, or German Imperial War Ensign. with eagle WWI 1892-1903 Very difficult to find. Only four left in stock.
German Jack Flag w/ German Flag In Corner 3 X 5 ft. Standard
: In stock
The German Jack Flag is a German Flag. It has the colors of the arms, black, red, and white, with a black plus sign in the middle. The German Flag was placed in the corner.