Sale
Buy today while supplies last Available in 3×5, 2×3 foot with grommets and 12×18 inch on a stick The German Flag with Swastika was
The German World War II Flag was used from 1938-1945. Also known as the Nazi Germany's Naval Battle Flag (Kreigsmarine), the German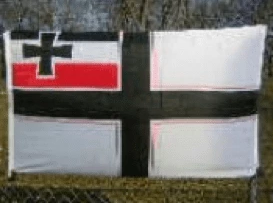 Nazi Party Flag – Nazi Party Banner – Cotton Perfect for the Sound of Music or historical drama about Wold War II.
German Nazi War flag 3 X 5 ft. Standard Reichskriegsflagge – Kriegsmarine – (altered)
: In stock
This is the flag flown by German Navy boats and U-boats of the German Navy from 1938 to 1945. It is the War Ensign of the Kriegsmarine. This flag is sold for historical and theatrical purposes. We have numerous theater, schools, TV and movie clients.