Related Products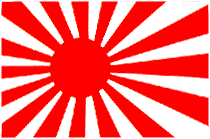 This is an American made flag of our toughest, most durable nylon fabric. It has solid brass grommets. You won't find a
Sale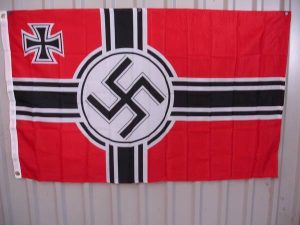 This is the flag flown by German Navy boats and U-boats of the German Navy from 1938 to 1945. It is the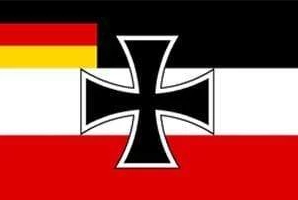 The German Jack Flag is a German Flag. It has the colors of the arms, black, red, and white, with a black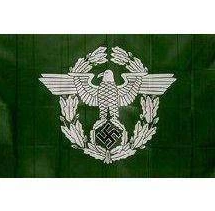 This was the flag of national civilian police organization under the Third Reich, known as the Ordnungspolizei or Orpo (English: Order Police).
Kaiserliche Marine War Ensign 1903–1919 with accent color inside Buy the flag here https://www.ww2flgs.com/product/german-imperial-war-ensign-3-x-5-ft-standard/ The German war flag, which was slightly changed
Deutsch Reicht Crest 1933 Flag Historical German Flag 3 X 5 ft. Standard
: In stock
The Deutsch Reicht Flag is the color for the Deutsch Reicht empire. The black, red, and white come from the arms, a black and red eagle. The arms are also on this flag.
FLAG QUALITY AND USES
Standard Quality
Construction: Super-weave polyester
– Our most popular quality level
– 100%  synthetic waterproof material
– Designs are through-printed and visible on both sides
– Bright, fade-resistant inks
– Double stitched edges all around
– Reinforced grommet holes with metal rings
– Attaches easily to any flag pole with grommets
RECOMMENDED USES:
– Fair weather outdoor display
– Light weight lets flags fly well even in light breeze
– Excellent for events, indoor display and theatrical use
– Seasonal decoration, home use
– Demonstrations, protests, parades