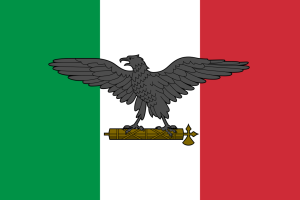 This is the Italy War Flag. This flag was used during the National Socialist -party controlled Italy, as a war flag. The eagle symbolizes power and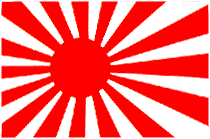 This is an American made flag of our toughest, most durable nylon fabric. It has solid brass grommets. You won't find a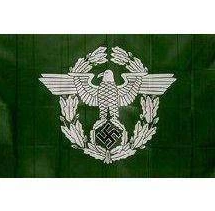 This was the flag of national civilian police organization under the Third Reich, known as the Ordnungspolizei or Orpo (English: Order Police).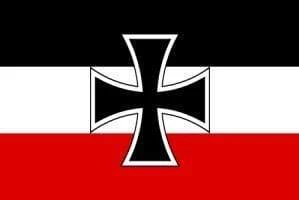 This is the German Naval Jack (Kriegsschiffgösch) of 1903-1918. Its colors are black, white and red, with an Iron Cross in the
This is the flag flown by German Navy boats and U-boats of the German Navy from 1938 to 1945. It is the
Kriegsmarine Nazi War flag 1938-1945 3X5 Standard
: In stock
The Kreigsmarine (German Navy) World War II Flag was used from 1938-1945. Also known as the Nazi Germany's Naval Battle Flag (Kreigsmarine), the German World War II Flag was used by Nazi Germany during World War II. The German Battle Flag Kriegsmarine depicts a swastika, a symbol of Nazism.
The Nazi German Navy, Kriegsmarine, was formed in May of 1935. It was formed after the passing of the "Law for the Reconstruction of the National Defense Forces". This law brought back into existence a free-standing German army, navy and air force, something that had been essentially banned after the end of World War I.
This flag is made of lightweight nylon and is suitable for indoor or outdoor fair-weather display. Be mindful of the use of this flag.
There is an altered version of this flag available it is also available in a 2'x3′ Kriegsmarine flag.
Nazi Party Flag or Banner – Cotton Perfect for the Sound of Music or historical drama about Wold War II. Limited Supply.